Hi guys my name is Chad Peterson and most of you know me from the game show Family Feud.  My family, The Peterson's are the most dominant family to ever compete on a television game show.  We won Family Feud 35 consecutive weeks and accumulated over $5.6 million dollars.  I attribute the success to growing up in a loving and caring household.  As a child my mom was a nurse, my dad a high school superintendent, my brother Jake was an all-state small forward who later went on to become a dentist, and my sister Mary-Kate was the head of student council; she grew up to be a physiatrist.  I was the youngest of my siblings and growing up you couldn't keep me away from computers, which explains why I grew up to be a computer programmer.  And the glue that held my family together was my best friend, our beautiful Labrador retriever, Goldie.  Appearing on Family Feud and winning week after week seemed like it would bring my family even closer together, but it did the exact opposite.  It ripped my family apart and we hated each other more than the Muslims and Jews.
Landing on the game show seemed like fate.   Family Feud host Steve Harvey was in our home town of Naperville, IL doing a promotional book signing of his New York Times #1 Bestseller "Act Like a Lady, Think Like a Man".  On his trip he was experiencing tooth pains and needed an emergency root canal.   My brother's dental office was the number one search option when googling dentists in Naperville, which landed the King of Comedy in his dentist seat.  Mr. Harvey said my brother did such a good job on his tooth that he wanted to invite my family to compete on Family Feud. He even offered to fly us to Atlanta, he called it "Hotlanta", all expenses paid and stay in the east wing of his mansion while we were competing on the show. 
The offer seemed too good to be true and we couldn't pass it up.  At the time it seemed gracious but looking back my brother realizes it was a big rouse for Steve to try to have a threesome with my sister and mom.  My brother recalls Steve commenting on a family picture in his office.  Harvey saw the picture and said "who are those sexy sex kittens".  My brother laughed it off and said, "oh that's just my sister and mom."   Harvey then commented by saying "I bet they like big black dick."  My brother once again laughed it off.  Steve went on to say "Boy would I love to have yo momma ride my dick while I eat your sisters pussy", he also said "your sister and mommy are so fine I would eat their asses after dey took big nasty shits."  He later went on to say "shit I would even lick yo daddy's ass."  But my brother brushed all the comments off as jokes.  Next thing you know my family was moving into Steve Harvey's estate for what we thought would be just a few weeks.   
Once we started competing on the game show it seemed like it would never end and the world began moving very quickly.  The first game we won a record $160,000.  We exceeded that number week after week.  If we won $100K it was an off week.  Faster than you can blink an eye we were millionaires appearing on Letterman, Leno, Fallon, you name it.  We were on the cover of every gossip magazine and the headline stories on E Entertainment and Entertainment weekly.  The paparazzi's relentlessly followed us. America couldn't get enough of the wholesome family that was destined for a train crash.
Constantly being in the camera's eye made my mom insecure with the way she looked.  After having three kids and working full time for 30 plus years she thought she looked old and worn out.  She decided to use her portion of the winnings to make herself look beautiful again.  She started with simple Botox procedures followed by a tummy tuck, face lift, nose job, breast augmentation, buttock implants, and the removal of 2 ribs.  After 47 other procedures she looked like a methed out porn star with the face of skeletor. 
 My Dad became so addicted to the rush of competition and winning money that he took up gambling.  What started as late night sessions at local river boats turned into weekend trips to Vegas.  The $160,000 dollars we were winning on Family Feud was chump changed compared to the swings my dad saw at the crap tables.  My dad spent so much time and money in The Wynn Casino that he was often comped luxury suites.  He even grew a friendship with casino owner Steve Wynn.  Over time that relationship turned romantic.  No one was more shocked than I to find out my dad was experimenting with men in his late 60's behind my mother's back.  Along with all of this came the drinking, prostitutes, and abuse towards my mother.  My Dads name was Robert but he demanded we call him Vito and didn't respond unless we did so.  My mom had to learn the hard way; she refused to call him Vito until he stuck her head in a 400 degree stove until she begged for Vito to stop. 
My sister was a polite attractive young lady but the excess in money and attention turned her into something different.  She became addicted to cocaine and fame which resulted in a divorce with her husband.  She went from girl next door to Maxim Magazine top 100 hottest women alive.  In her spread she sat on a toilet seat nude with her arms crossing her nipples and her hand covering her vagina.  The spread caught the attention of Penthouse magazine who offered her $1 million to be June's centerfold.  They thought it would be a good way to boost sales of their dying medium if they could get the "family feud babe".  Oh boy were they right, my sister brought the magazine back to supremacy by making it the most selling magazine issue of all time.  The center fold piece was a shot of her smudging feces all over her boozums and vagina.  My dad now refuses to claim her as daughter and my mom grew jealous over the attention she was receiving. 
But I, I was the worst.  I saw my family unfolding all around me and I needed somewhere to unleash my aggression.  I frequented trendy night club Sauce, where I met Toto, leader of the largest underground dogfighting ring in the world.  After several nights of downing magnum bottles of Grey Goose with Toto he convinced me to check out his operation.  As a courtesy I gave it a whirl.  I wanted to fit in so I brought Goldie my Labrador.  We watched two pit bulls rip each other apart.  It made Goldie so squeamish that he started to cry, his crying caught the pit bulls attention which caused them to viciously attack Goldie.  No one could stop the dogs path, their vice grips around Goldie's neck were unclampable.  I sat there like a fool and watched my dog get demolished as they ripped him limp from limb until the only thing reaming was his dick.  I kept and stored Goldie's dick in a mason jar for memento.  I was heartbroken.  I fell in a deep dark depression which resulted in my addiction to Xanax.  At my worst I was taking 20 -30 pills a day; drinking alcohol and smoking weed were standard ingredients in the mix.  You had a better chance of having a conversation with a zombie than me, and zombies don't even exist, that's how fucked up I was. 
It all came to ahead on October 31st Halloween. That evening my family was scheduled to do a Barbara Walters interview to help clear the air of our image gone sour.  It was our redemption interview.  After the interview I was in hope that my family could go back to the way things used to be and move out of Steve Harvey's mansion.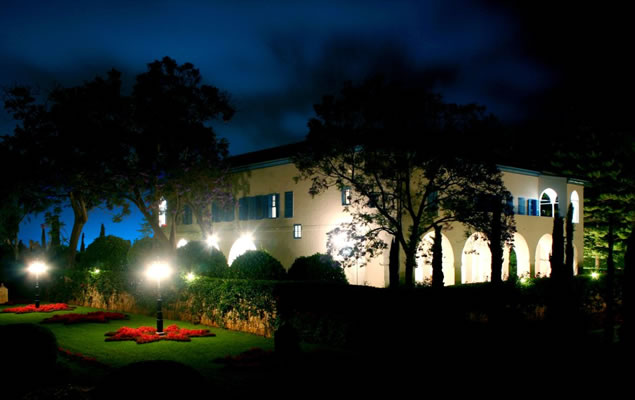 I'll never forget that night.  I was brushing my teeth in the bathroom mirror and I heard bang, bang, bang, bang, bang.  I knew the sound instantly.  I ran to the sound.  I wondered if I wanted the sound to be the final sound I ever heard.  I wonder when I arrived to the sound if a gun would be in my face to end the misery.  I found three naked dead bodies on Mr. Harvey's king size bed.  It was Steve, my mom, and my sister.  My dad was below my feet at the door entrance laid out, it was clear he took his own life as well.  The fifth body, the fifth body was Cedric the Entertainer who seemed to just be watching on a nearby recliner while eating Funyun onion flavored chips.  I never met the guy but I'm sure he deserved it. 
I heard running footsteps toward the bedroom and I knew it could only be my brother.  I grabbed the gun from my father's cold hand and set to aim. I was ready to end my brother's life for getting us into this mess.  As the body turned the corner, I squeezed the trigger and shot the gun.  Boom, one shot to the head.  I had accidentally just killed D.L. Hughley.  The bag of salt and pepper kettle chips in his hand spilled to the ground. 
My first thought was, why do these dudes eat the worst chips?  But my second thought was, with Bernie, Steve, and Cedric deceased I just killed the remaining King of Comedy.  That meant there was a void.  There was a crown and throne that needed to be filled.  I knew I only had one choice.  It was my duty to become the King of Comedy. 
To be continued…